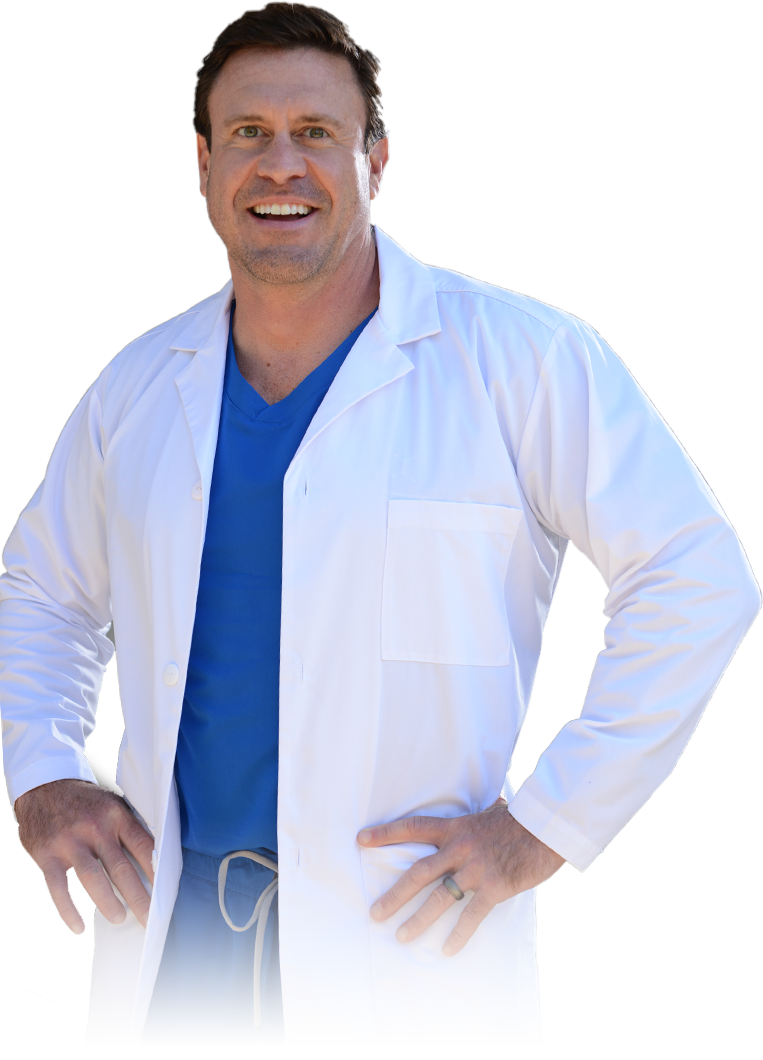 Biography
Dr. Ken Brown is a highly respected and award-winning Board-Certified Gastroenterologist. For over 15 years, he has maintained an active practice while participating in ongoing research and development.  His belief that Medicine began in Nature and continues to be proven through Science motivates him to create and provide meaningful health solutions.
His mission to educate has led to many public appearances. He has lectured across the United States for multiple professional organizations, including the American College of Gastroenterologists and the Texas Society of Gastroenterologists. He has been a guest on multiple radio and TV shows to discuss gut health. He has also enjoyed participating on numerous nationally recognized podcasts. In 2019, he launched the fun filled and informative The Gut Check Project® with co-host Eric Rieger to focus on the 3 Pillars of Good Health: Gut, Brain, and Sleep.
To support his good health, Dr. Ken Brown maintains a balance between his family, his practice, and his research while encouraging his patients to actively pursue their personal well-being through bridging the gap between Nature and Science.
MISSION
Guided by the principles of the Hippocratic Oath, I shall:
Work diligently to prevent and cure illness;
Utilize a balanced application of established medical practices and procedures;
Create and validate new nutraceutical products made from only the purest ingredients through  scientific research and medical testing;
Continually educate myself and others on how to bridge the gap between medicine and natural solutions to heal and do no harm.
Receive Research Updates on Subjects
that are Important to You